Naxos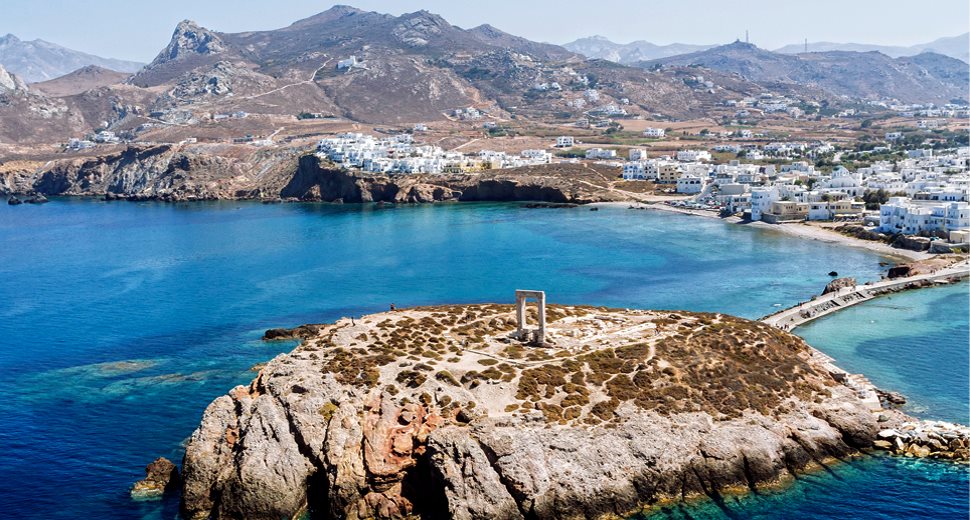 Naxos
Naxos is the largest island of the Cyclades and one of the most impressive, combining rich alternations in scenery, history, sights, spectacular beaches and a nightlife that is able to meet the tastes of even the most demanding visitor.
Naxos is one of the most historic islands of the Cyclades, which means they are rich in attractions to visit during your stay on the island. Many of these attractions are worth seeing, but what certainly stands out is the Portara and the Venetian Castle in Chora. The NIKOS VERIKOKOS STUDIOS is well located in front of the castle and allows you to walk the narrow streets and feel like a local resident.
Fun
Naxos has a very vibrant nightlife with many options for entertainment and dining. In Naxos Town, which is the heartbeat of the island, you can find many restaurants to taste local delicacies. There are many clubs and bars, and also clubs with live music where you can dance and let loose until the morning. The NIKOS VERIKOKOS STUDIOS is located just 100 meters from the main road of the island and provides you with instant access to all of the above while maintaining the peace and quiet needed to enjoy your holiday.
In short NIKOS VERIKOKOS STUDIOS is a place worth visiting where you will meet warm and friendly people. A must for your summer vacation in Greece!
Activities
Naxos has strong winds, especially during the summer season, that create the ideal conditions for all kind of water sports, such as windsurfing and kitesurfing. However, this is not the only activity that can be practiced on the island. Naxos also offers chances for hiking, horseback riding, cycling through beautiful trails as well as fishing, sailing and scuba diving in the blue waters of the island.